Anyone who fills out the survey will be able to access a summary report showing the results of the survey when analysis is complete. In addition, Kickstarter is donating 100 prizes from their most popular products below, and anyone who fills out the survey will have a chance of winning one.
Porthole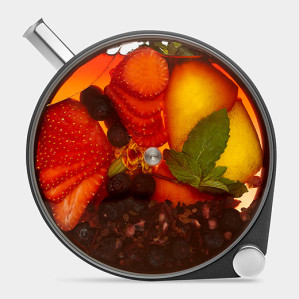 Perspective Clock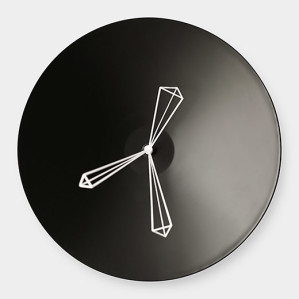 Viddy

10 Year Hoodie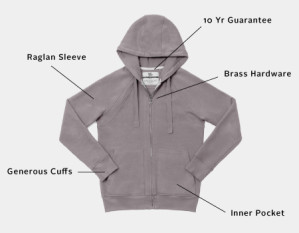 Neat Ice Kit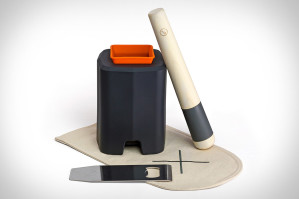 Soma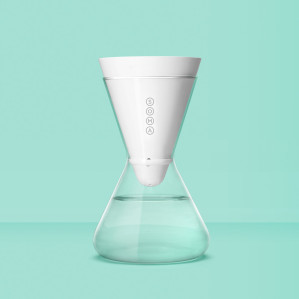 Amigos Playing Cards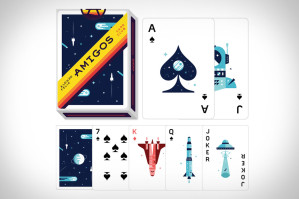 Jix Construction Kit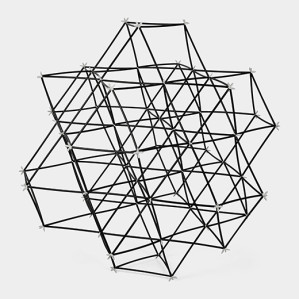 OFFICIAL SWEEPSTAKES RULES
NO PURCHASE NECESSARY TO ENTER OR WIN. ENTRY IS LIMITED TO ONE ENTRY PER PERSON PER EMAIL. MUST BE 18 TO ENTER.
The Giveaway shall be subject to these Official Rules (the "Rules"), and by entering, all entrants agree to abide and be bound by the terms and conditions herein. Certain restrictions may apply.
How to enter: Every person who completes either the full Project Creator Survey or full Backer Survey (the "Survey" or "Surveys") will be automatically entered into the Giveaway. There is no cost to enter the Giveaway. In the event of a dispute regarding the identity of an entrant, the holder of the em​ail account to which the Survey was sent will be deemed the person who submitted the entry. Incomplete survey entries will be disqualified. Neither Kickstarter, Professor Ethan Mollick, the Wharton School, nor the University of Pennsylvania (the "Sponsors") will be responsible for online entries that are lost, late, deleted, garbled, misdelivered, or misdirected as a result of technical, internet or other online difficulties. Survey respondents must be 18 years of age or older.
Giveaway and Notification: One hundred (100) randomly-selected winners will be selected from the full list of Survey respondents. The winners will each receive one of the above prizes, the value of each not to exceed $100. Winners will be selected and announced during the month of October, 2015. Winners will be notified through the same email address to which the survey was sent. Winners must respond with a valid shipping address within 30 days of notification; if no shipping address is sent, winners will forfeit their prize a new winner will be chosen. Odds of winning will vary based on the number of Survey responses received.
Other Conditions: By entering, Survey participants agree to release, waive, and hold harmless the Sponsors and each of their respective affiliates, subsidiaries, parent corporations, and all of their officers, directors, shareholders, employees and agents from any and all injuries, claims, damages, losses, costs, or expenses of any kind (including without limitation attorney's fees) resulting from the Survey participant's participation in this Giveaway, their acceptance, use, or misuse of any prize or element thereof, and any travel or event​related activity in connection with the Giveaway.Winners acknowledge that Sponsors have neither made nor are in any manner responsible or liable for any warranty, representation, or guarantee, express or implied, in fact or in law, relating to any of the prize items, including but not limited to, the quality, merchantability, habitability, mechanical condition, or fitness of the prize items.These Rules shall be governed by and construed in accordance with the laws of the State of New York and the United States, without giving effect to any principles of conflicts of law. Any disputes arising out of or relating to these Rules shall be filed only in the state or federal courts located in New York County in the State of New York, and you hereby consent and submit to the personal jurisdiction of these courts for the purposes of litigating any such action. You hereby irrevocably waive any right you may have to trial by jury in any dispute, action, or proceeding.
Winners List or Official Rules: For an Official Winners List after October 31, 2015, or a copy of these Official Rules, send a written request to Kickstarter, Inc., ATTN: Legal Department, 58 Kent Street, Brooklyn, NY 11222.